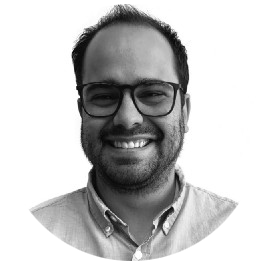 Hola!, My name is Jose Hurtado "AKA" Visual Brands, I have been a Full-stack designer for the past 19 years, working on staff for Commercial & Advertising Agencies serving the Entertainment, Corporate Divisions, Confections & Candies, Beverages, Nutrition, Media fields, Beauty Brands and Emerging Hispanic Brands.
I am currently a UX/UI Design Director at DX Agency, During my time as a DXer, I've worked from Wireframes, Prototypes, User Experience, and User Interface Designs, User Flows and Journeys, Research, Building Personas and also some Explorations following some User-Centered Design Methodologies to deliver the best solutions.

I'm constantly learning new things and challenging my own perspectives to improve my skills in UX/UI Design, Web Design and Typography. When I'm not designing, you can find me practicing 3D modeling, AR and coding (JS, React & Python). In 2019 moved to Miami from Los Angeles and most importantly, I'm a husband and father of 2 beautiful little girls.
Want to work together or just want to chat?